If you are a CEO, HR Director, and Business Owner who wants to overcome setbacks, struggles and failures… so you can achieve KPIs and business success, then you need to read this.
5G: 5 Proven
Resilience

Practices To Bounce FORWARD The

Gilas "PUSO"

Way
Survive

(from a setback),

Thrive

(despite failure) and

Drive

Breakthroughs To Your Business As You Approach #LifeAfterLockdown
This free masterclass shows you how to build resilience, allowing yourself, your team, and your business to not just bounce back, but to bounce FORWARD from significant adversity. Not only that, we'll also help you and your people achieve mental agility and inner strength so they thrive even under intense pressure and stress.
What You'll Discover In This Masterclass:
What is resilience? Plus, the 5 lessons to develop strength, so you will come out victorious even against the odds.
Discover an effortless, simple, (often neglected) practice, which will shift your day in an instant, giving you the motivation and ability to grab challenges by the horn and win.
Revealed: The 7-letter word, which fuels your perseverance and gives you the grit to grow as a leader.
Know the right mindset you need to create massive success in your business and life, so you can make impossible things possible as long as you have this.
Discover the ABCDs of recovery from a big deficit.
Plus!!!

You'll discover #Puso: The H.E.A.R.T. of a

#FutureFit

Leader, a holistic leadership model for leaders and teams, which I developed from thirty years of challenges, failures, rejections and rising from those defeats.
Getting into this masterclass is like having a piece of me that allows you to peek inside my brain, giving you the ability to go through my experiences and learn from my mistakes.
My mission is to develop the next generation of world-class Filipino leaders.
Our vision is to be the Philippines' premier and most sought-after coaching, leadership, and team-development solution available today.
By the end of this masterclass, you'll be more informed and knowledgeable in utilizing #FutureFit leadership and team-building strategies, which will help you immensely in creating a path for your business to succeed.

About Chot Reyes
Vincent "Chot" Reyes is the man responsible for making 'PUSO' (HEART) the national battle cry. In 2014, when as Head Coach of Gilas Pilipinas, he led the Philippines team's first Basketball World Cup stint in 40 years.
But there is more to Chot than being a basketball coach.
Chot Reyes is a:
Certified Global Leadership Coach
Certified Executive and Team Coach
ICAGILE Certified Professional Agile Coach
Certified John Mattone Intelligent Leadership Executive Coach
He is the former President and CEO of TV5 Network, Inc. He is an experienced 'turn-around' leader with a demonstrated track record of successful change management.
In his most recent role as CEO of TV5, he engineered the digital pivot and cultural transformation that had the network enjoying its best 3-year financial performance in company history until his retirement.
Skilled in Executive and Corporate TEAM Coaching, Strategy and Execution, Public Speaking, Change Management, Brand-Building, Digital Transformation, and Future-fit Leadership Development.
Chot Reyes is now focused on expanding his practice as Founding CEO of coach com.inc, his business and executive coaching company…
And growing Toni&Guy Philippines, the master franchisee of Toni&Guy UK, where he sits as Chairman of the Board and President.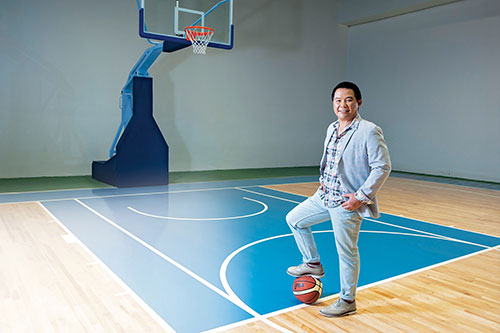 People Asia has named Chot one of its 'People of the Year' for 2013.
SPIN.ph voted him 'Sportsman of the Year".
Marketing in Asia named him as one of the "70 Rising Personalities On LinkedIn In The Philippines, You Should Follow In 2020".
Copyright All Rights Reserved Coach Chot Reyes © 2020